The Omi route is a historic place of scenic beauty. A beautiful travel experience true to this lakeside region awaits you.
Since ancient times, this area served as a hub linking the old capital to the Tokai area and to points north.
It has been the site of countless human dramas, with historical remnants everywhere. Called the "Hometown of Kannon," it is also home to many temples and Kannon deity statues silently standing guard over the area. You will also find famous gardens and the remnants of old battle sites.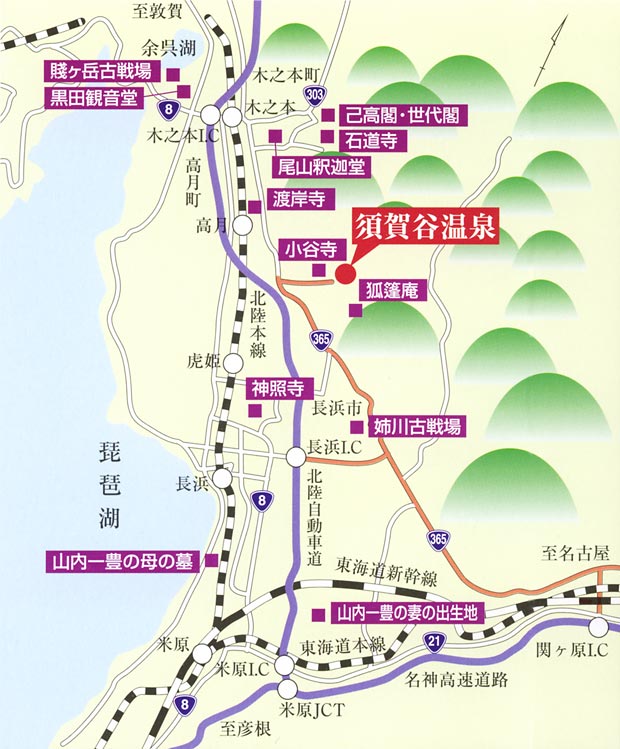 Japanese fireflies
Koho-an
Nyoirin Kanyo Bodhisattva Odani-ji Temple (Kohoku-cho)
1,000 Hand Kannon Statue (important cultural property) Kannon-ji Temple (Kuroda, Kinomoto-cho)
Buddha statue (important cultural property) Shaka-do (Oyama, Takatsuki)
11-faced Kannon Deity (national treasure) Kogen-ji Temple (Takatsuki-cho)
Eleven-faced Kannon Bodhisattva (important cultural property)  Shakudo-ji Temple (Shakudo, Kinomoto)