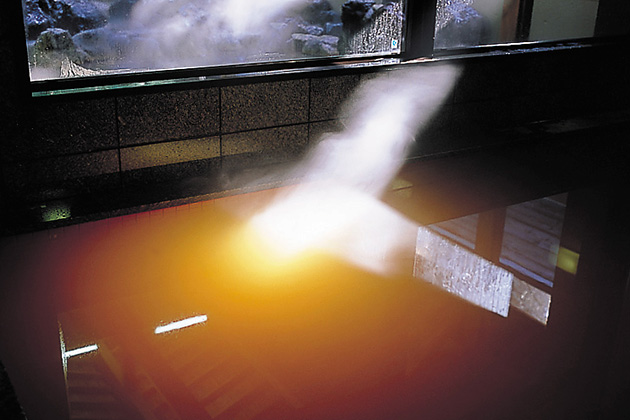 A historic springs where Oichi no Kata, sister of legendary warlord Nobunaga, soaked
This hot springs, bubbling up at the foot of Odani Castle, is a historic water said to have been frequented by the military commander Nagamasa Azai.
After hard-fought battles during Japan's Warring States period (1467-1568 CE), the waters here were considered a must-visit destination for their restorative properties.
The waters are ferrous hydroxide in content and are held to be effective in treating neuralgia, muscle soreness, stiff shoulders, cold extremities, gastrointestinal disorders, atopic dermatitis, and recovery from illness and fatigue.
Nagamasa no Yu outdoor bath
This is a relaxing bath for the family or groups of people to enjoy.
Oichi no Yu outdoor bath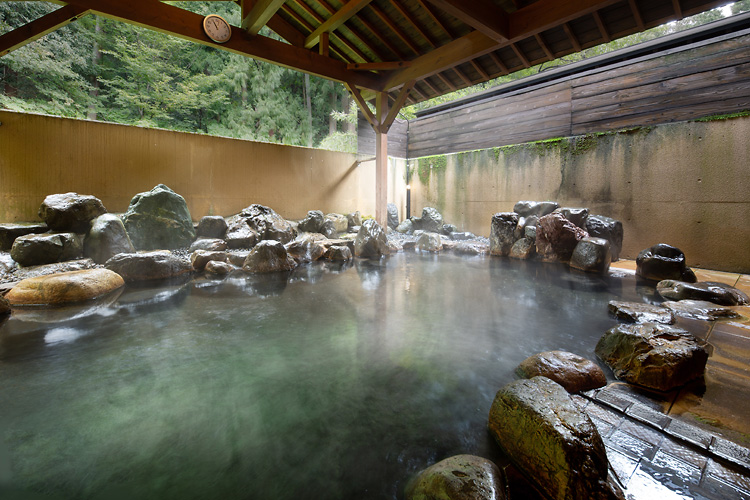 The first hot spring certified as natural from the source in Shiga Prefecture
Hot springs bathing hours
If you will not be staying overnight, you can use the baths from 11:00 AM to 9:00 PM. If staying overnight, you can use the baths from 5:00 AM to midnight.
(Note that the baths are cleaned between midnight at 5:00 AM).
Admission
Adults (bath only):
¥1,000 (includes bath tax)
Children (bath only):
¥500 (includes bath tax)
Note:
On weekends, holidays, the Obon festival, and year-end/New Year's, we may be required to give priority entrance to the baths after 3:00 PM to patrons staying overnight. If you do not intend to stay overnight, please contact us first by telephone at 0749-74-2235.